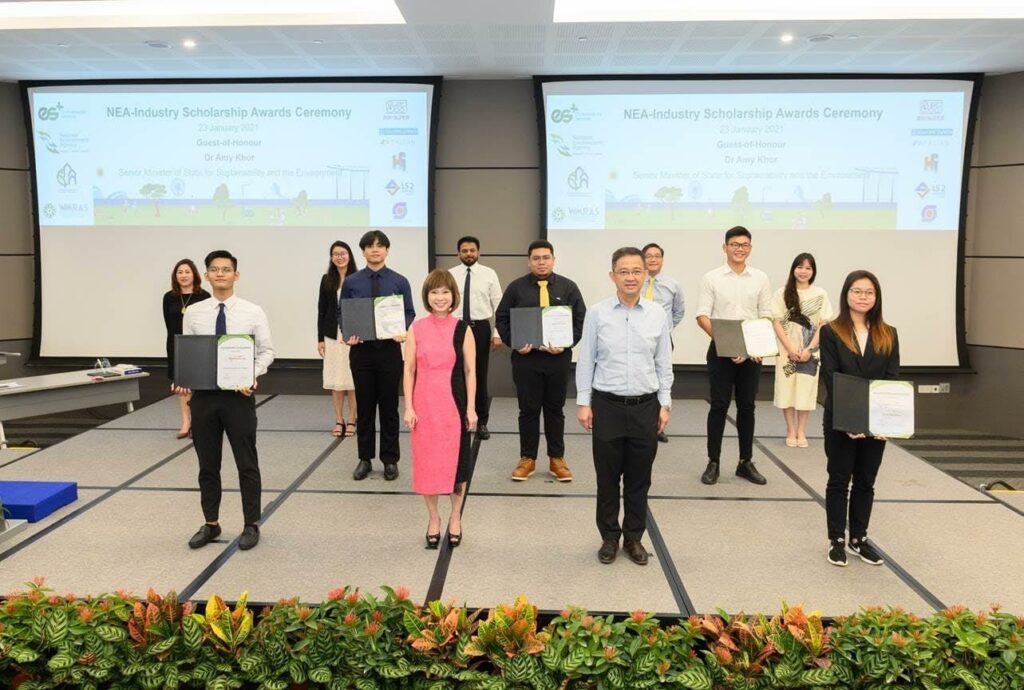 Nurturing Green Shoots
In the first-of-its-kind public private partnership for the environmental services industry, ATALIAN Global Services Singapore was among the first movers to partner with the National Environment Agency (NEA). The initiative involves a local scholarship offered to tertiary students to hone their potential in the industry.
Under this initiative, Miss Enrica Ng, who is currently pursuing Diploma in Applied Chemistry at Singapore Polytechnic, will be joining our organisation after she completes her education. Inspired by her mum, who worked as a dormitory inspector at the peak of the Covid-19 situation in Singapore, she says, "The pandemic has shown us the elevated importance of the cleaning sector and how hygiene, and the mechanics behind it make a difference to the environment. The industry and its workforce, and all other stakeholders played such a pivotal role in tackling the global healthcare scare. In years to come, the environment services industry will only gain more importance in the society.
She adds that she was thrilled to learn about the new opportunities emerging in the sector and hopes to be a part of this transformation of the facilities management industry. This partnership with NEA will inevitably be an eye-opener for the emerging spectrum of career pathways that the industry has to offer for the younger generation. At the same time, the industry and its workforce will also benefit from the novel ideas that they have the potential to bring to the table such as defining solutions with new technology, robotics, and green energy, which will add value to the productivity standards on the sectors.
Picture Source: @National Environment Agency