DISCOVER OUR INTEGRATED AND TAILOR-MADE GLOBAL SERVICES OFFER
With ATALIAN Global Services, you can benefit from a truly integrated and coordinated service offer. ATALIAN Global Service's Facility Services unit can mobilize all the Group resources (Cleaning, Technical maintenance, Security, Front-of-house, Landscaping, Airport Assistance, Energy Management), in order to provide a relevant and made to measure service offer. 
A SINGLE CONTACT THAT STEERS ALL OUR BUSINESS LINES
Through its various Group business lines, ATALIAN can provide a global solution and a multi-business scope that covers your needs in a holistic way: multi-services, multi-technical, multi-sites, national and international.
You can benefit from a single global point of contact to steer and secure all your required expert services and their numerous technological and regulatory specificities. This set-up makes your life easier and allows you to concentrate on your core business.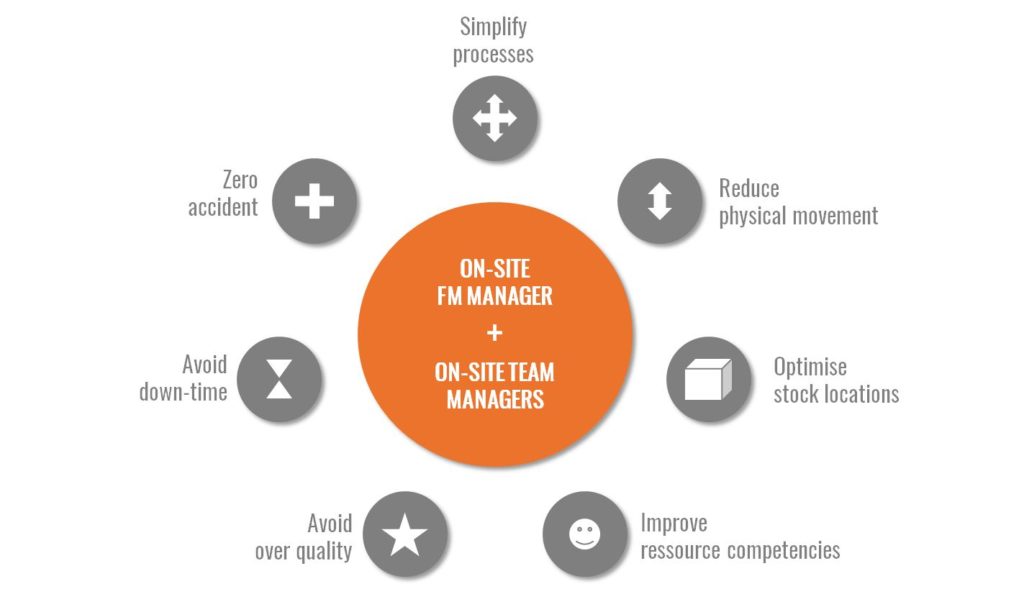 A METHODOLOGY DEDICATED TO EXCELLENT SERVICE PROVISION
ATALIAN has perfected a process that guarantees high performance and a seamless flow between all the various stages of the outsourcing process:
Prior to the project: preliminary studies and due diligence of

Integrated engineering and management of service solutions:

Steering and implementation of a results-orientated contract: SLA/KPI, reporting, IT systems, progress plans

MOA and Project Management support Services provided to buildings
SERVICES PROVIDED TO BUILDINGS
Technical maintenance

Energy Efficiency

Strong and weak currents

Heating, air conditioning, ventilation, smoke extraction

Plumbing

Landscaping
SUPPORT FUNCTIONS
Regulatory monitoring

Satisfaction surveys

Risk prevention

Start-up team

HQE operations

IT tools (GTP, GMAO, Portals)