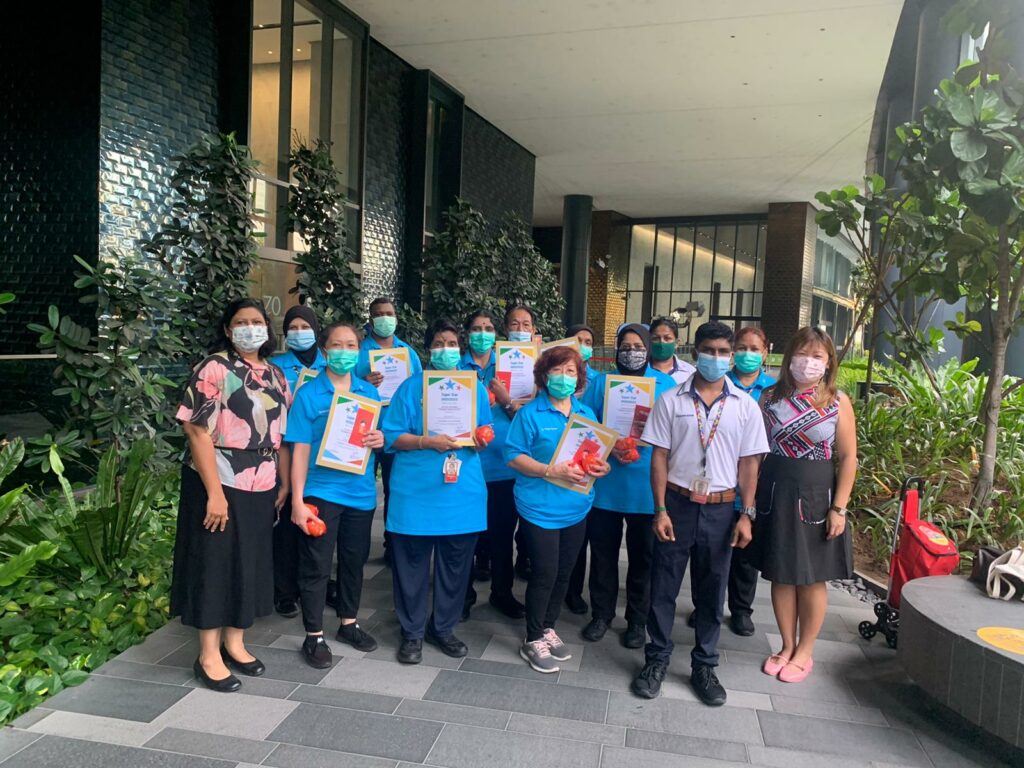 Celebrating Our 'ATALIAN Super Stars'
This year, we also took the opportunity to launch our new initiative to recognise our outstanding employees consistently. Taking heed from the initiative from the Group, we have introduced 'ATALIAN Singapore Super Star Awards' to reward and honour our employees for their exemplary performance.
Our inaugural awards were given out to our staff at the Google project. These are our 'unsung heroes' who have kept business operations running smoothly, even amidst a worrying pandemic that posed threats to their safety and health . Serving across three office buildings with 25 storeys, they have turned up for work diligently and performed their duties on time and with a lot of resolute. Our part-timers on this project too have adapted to different hours to accommodate clients' needs. This is a stellar display of professionalism and adaptability to meet business demands. Hats off to their work ethics! And The organisation greatly values and celebrates their selfless contributions.