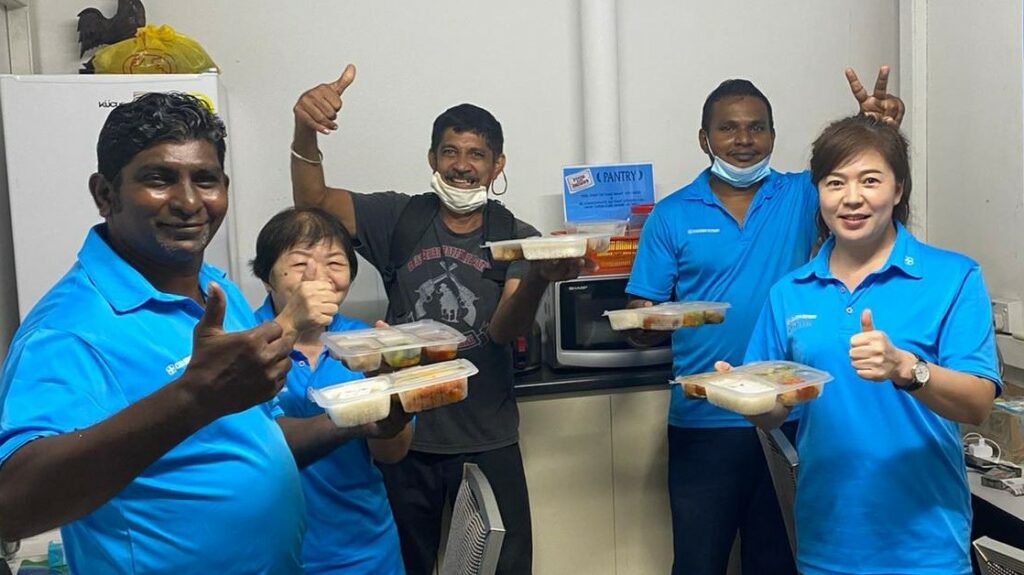 The Fruits of Our Labour
Unprecedented times call for unprecedented measures. And as Singapore, along with the world, upped its game to adapt to the 'new normal', our employees too proved their mettle. They worked longer hours, cleaned with additional tools of the trade, donned protective wear, and braved the odds to be at the forefront.
For their grit and resilience, ATALIAN Global Services Singapore humbly thanked our workforce across all three service lines (cleaning, pest control, and landscape).
And one of these ways was a sumptuous lunch appreciation. All our 'heroes' were also treated to a sumptuous lunch in conjunction with Labour Day on 5 April 2021. As this year's Labour Day came during the fasting month for Muslims, our celebrations kicked in earlier. And we leave no one behind in everything that we do.