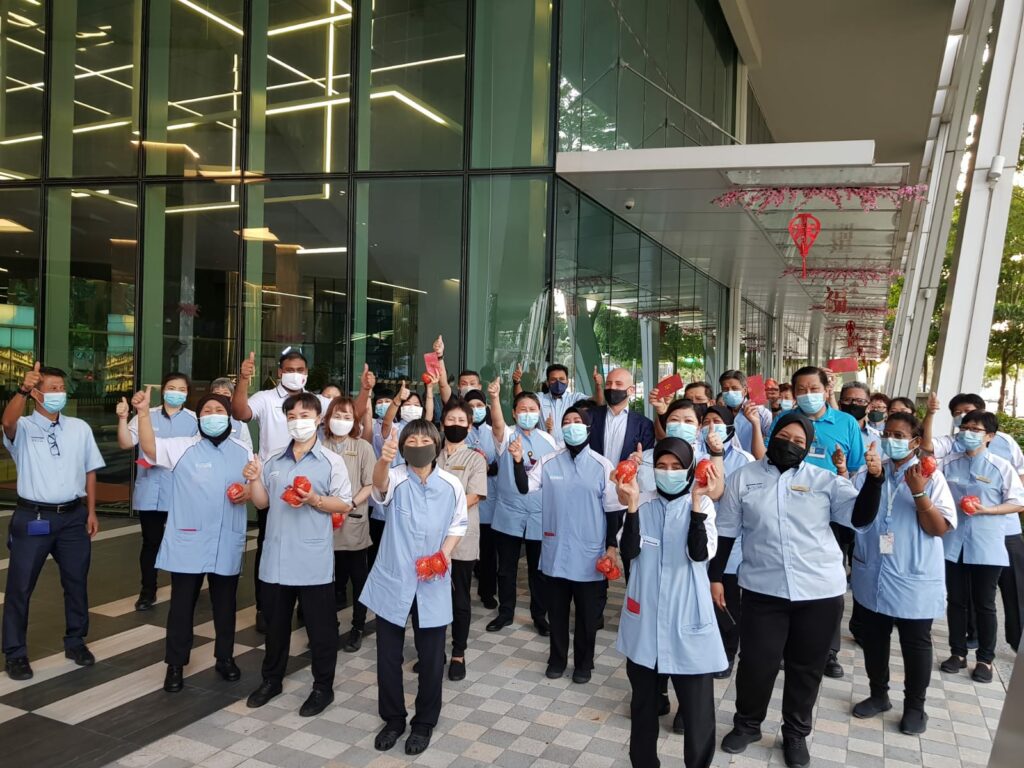 Appreciating Our People, Always
Our people are always our "unsung heroes" and are the backbone of our successes and growth. At ATALIAN Global Services Singapore, we take pride in celebrating their contributions and hard work at every opportune occasion. This year too, we embarked on the new chapter, with our leaders and colleagues spreading cheer and warmth to our service crew on the ground, right from their first workday of the year and sent them 'New Year' wishes. For every day of the year, our employees keep their smiles and cheer on as they deliver their services; therefore, it was a meaningful experience for others in the company to greet them with the same positive spirit and will.
ATALIAN Global Services Singapore's Chief Executive Officer, Mr Abdul Aziz Yusof strongly believes in this, as he says: "Our workforce is at the heart of our businesses. Celebrating the start of the new year with them is a culture embedded within us. This is also a continued pledge of commitment to nurture and value our employees as we expand our opportunities. On many counts, they have inspired us. As we reshaped our mindsets, reinvented solutions to stay relevant in the smack of a pandemic, they never gave up, be it on our businesses or our future. And with that same zeal and zest, we move into 2021 with a lot of conviction and confidence."
In the same vein, the company also ushered in the Lunar New Year of the Ox in February 2021, and this time, our regional CEO, Mr Roland Salameh joined the entourage in the meet-and-greet session. Along with the customary traditions of distributing Mandarin oranges and 'ang baos', there were heartfelt words of appreciation and motivation exchanged at the sites.