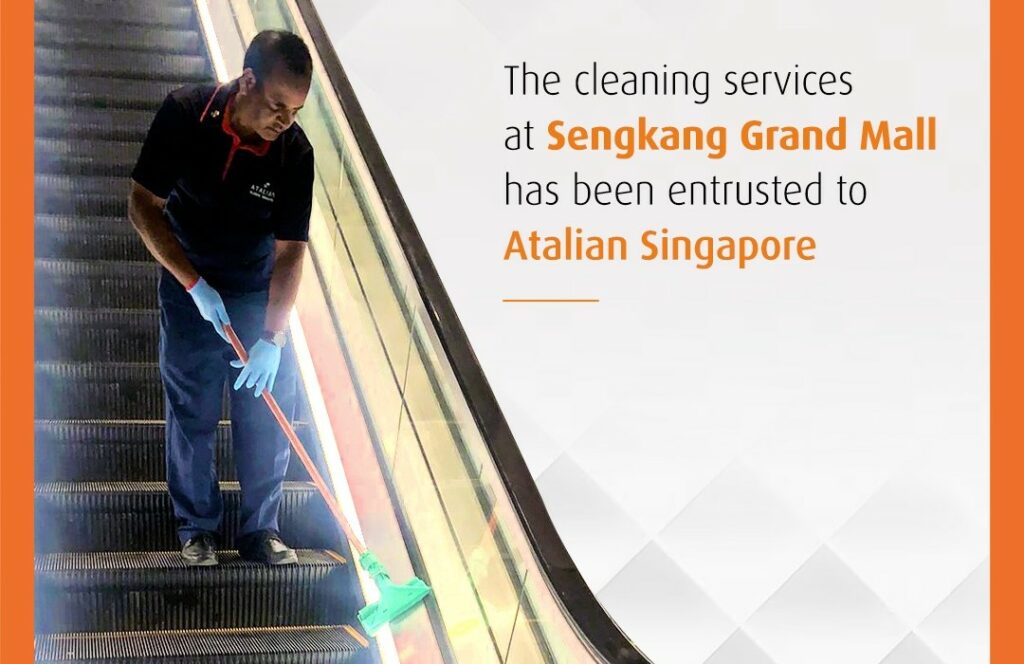 ATALIAN to provide cleaning services for Sengkang Grand Mall
ATALIAN Global Services Singapore has announced that it has been entrusted with providing cleaning services for Sengkang Grand Mall, the latest integrated retail development in Singapore. The mall, which features over 90 leading brands, offers a new suburban retail experience to Buangkok residents. ATALIAN expressed its excitement and privilege in being a part of this journey and serving the community.
As a leading provider of integrated facilities management services, ATALIAN Global Services Singapore is committed to ensuring a safe and hygienic environment for visitors and staff at the mall. The company will provide comprehensive cleaning services to maintain high levels of hygiene, cleanliness, and presentation standards throughout the mall.
ATALIAN's team of experienced professionals will use advanced technologies and proven cleaning techniques to deliver exceptional cleaning services that meet the highest standards of quality and professionalism. The company will work closely with Sengkang Grand Mall to develop a customized cleaning plan that meets the specific needs of the mall, its tenants, and visitors.
ATALIAN's appointment as the cleaning services provider for Sengkang Grand Mall reinforces the company's reputation as a trusted partner in the retail and commercial real estate sectors. The company is privileged to be part of this exciting new development and looks forward to contributing to the success of the mall and the Buangkok community.